Lucky Jews? Engagements with Jewishness in Contemporary Poland
Join in a film screening and discussion about Poland's current fascination with Jewish culture.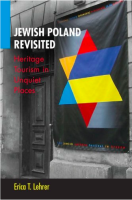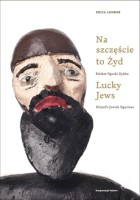 Polish cultural historian Magdalena Waligórska (author of Klezmer's Afterlife) will talk with American anthropologist Erica Lehrer about Lehrer's ethnography "Jewish Poland Revisited", and the book "Lucky Jews", which grew out of her 2013 exhibit of Polish-made Jewish figurines.
In Poland today, "Lucky Jews" outnumber Polish Jews. Figurines and images of Jews holding money have proliferated in Poland with the country's transition to capitalism. These good luck charms hang in homes and sit by cash registers in shops and restaurants across the country. Are these images positive or negative? Do they divide Poles and Jews, or bind them together? Are they souvenirs, talismans, toys? Holocaust ghosts or patron saints of Polish capitalism? By exploring what Jewish figurines mean to those who make and buy them, "Lucky Jews" offers a provocative perspective on the place of Jews in Polish consciousness today.
Books will be available for purchase, and the film "A Jew for Luck" (24 min., English & Polish with subtitles) by Polish director Paulina Fiejdasz will also be shown.
The discussion will be in English.
Free entry.
http://ha.art.pl/wydawnictwo/zapowiedzi/3686-na-szczescie-to-zyd-lucky-jews